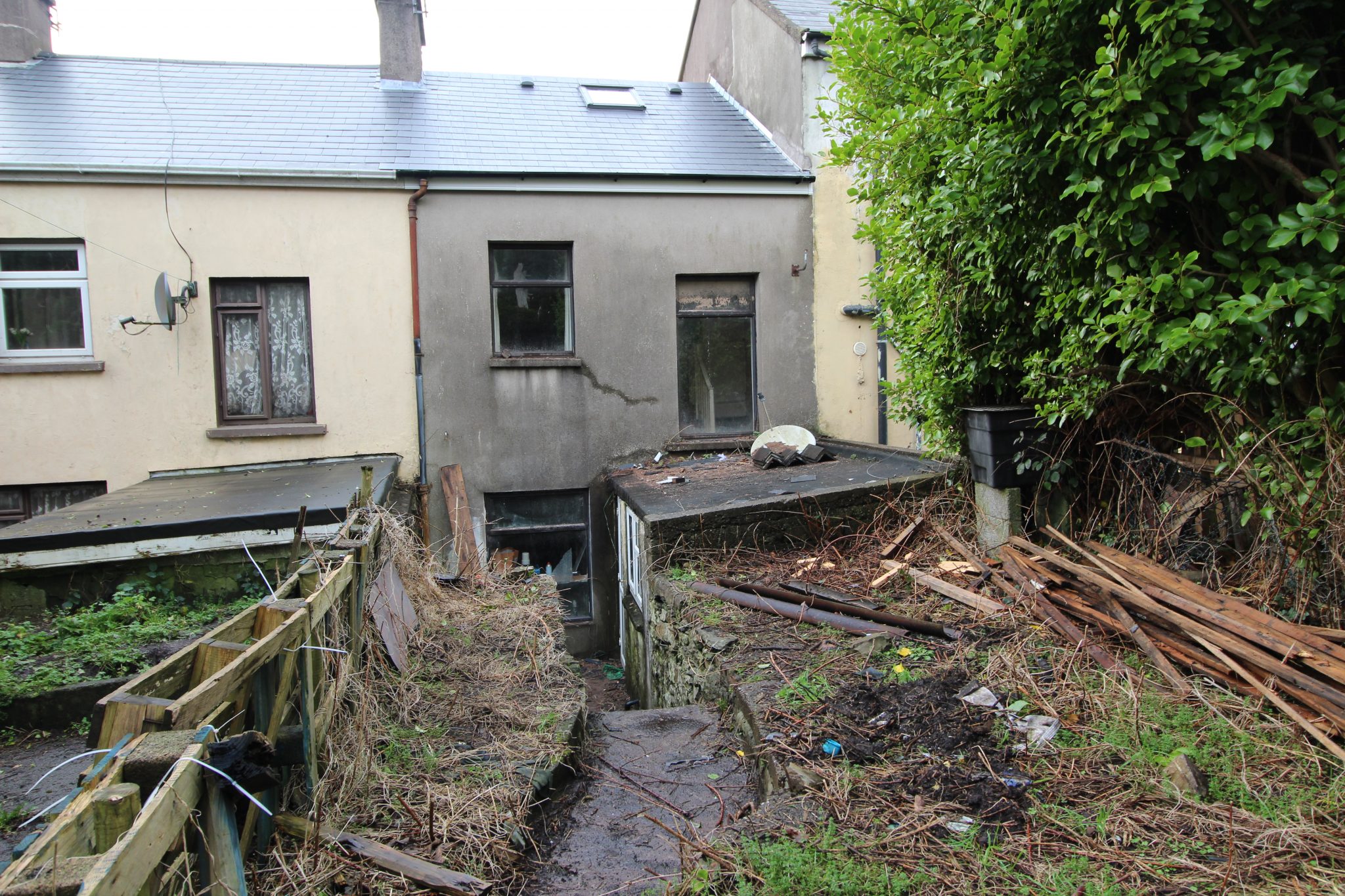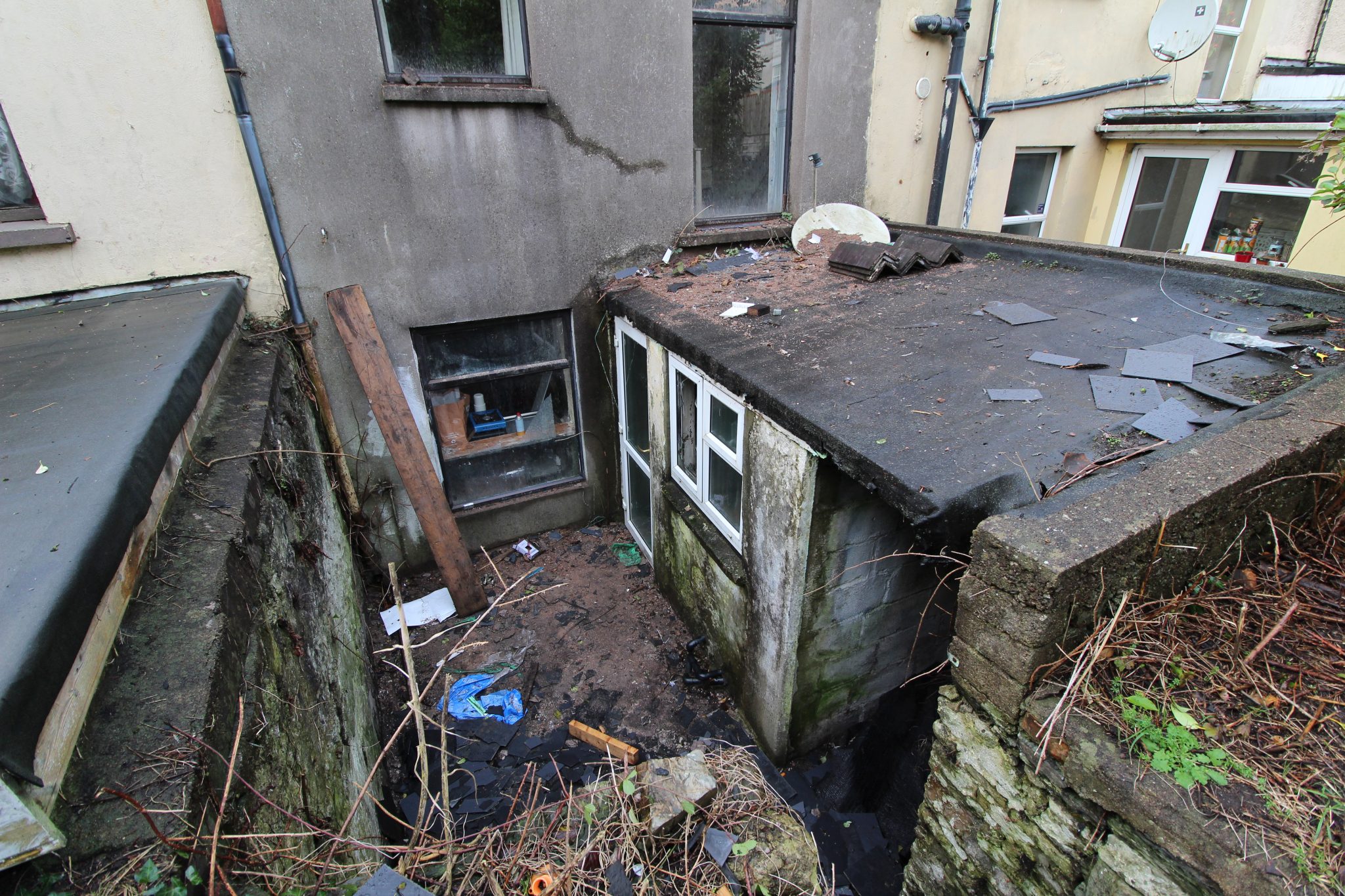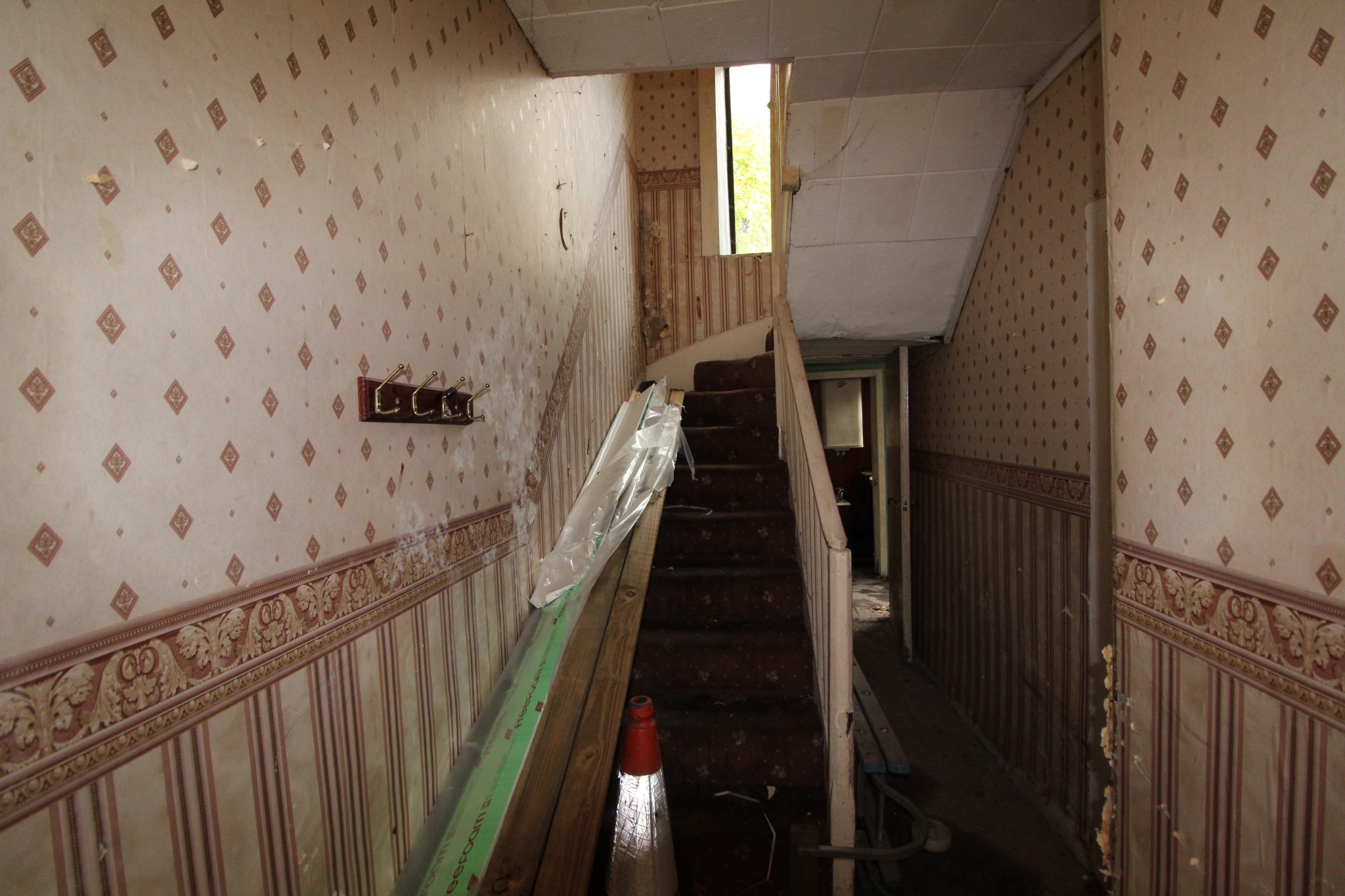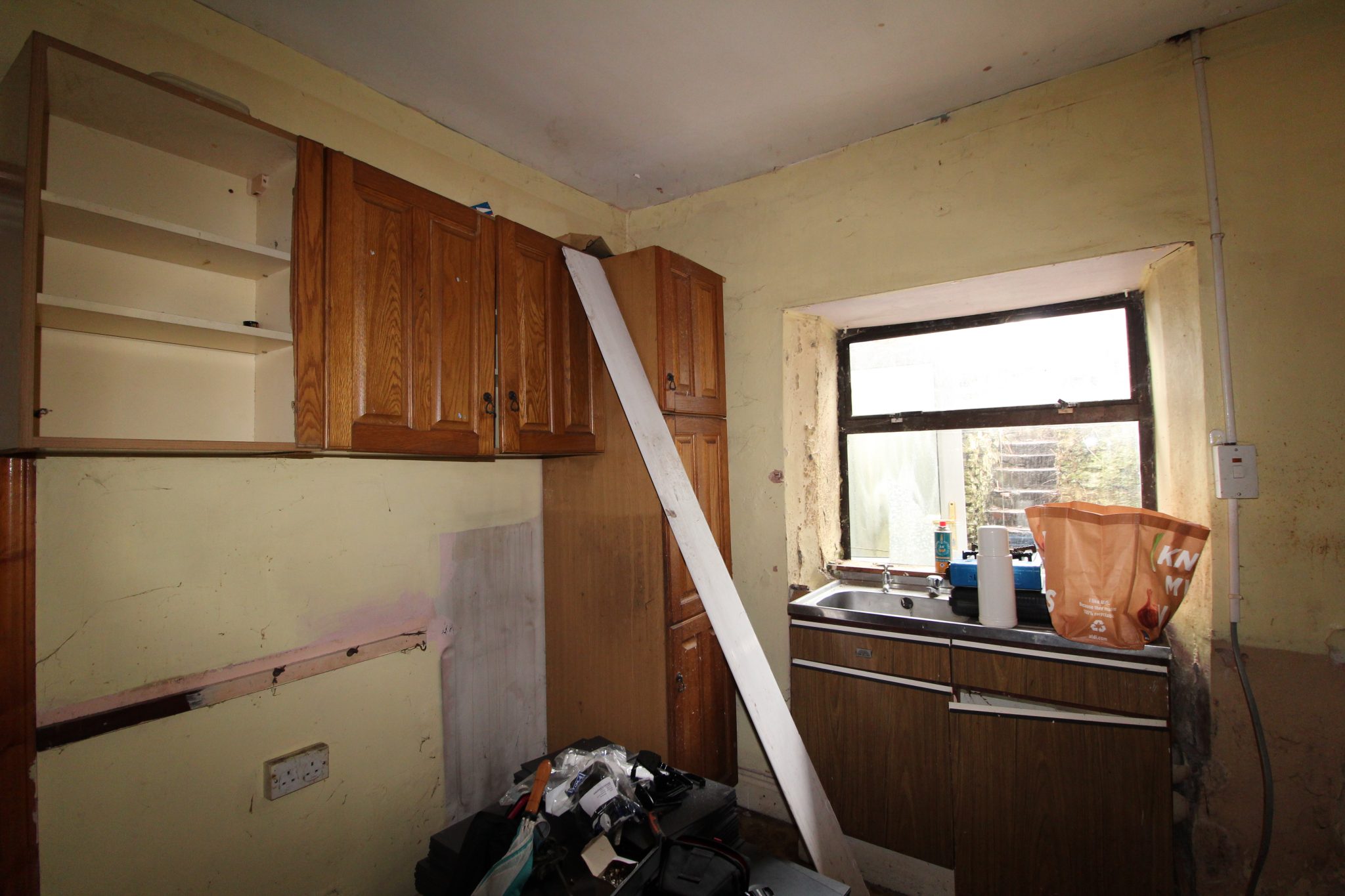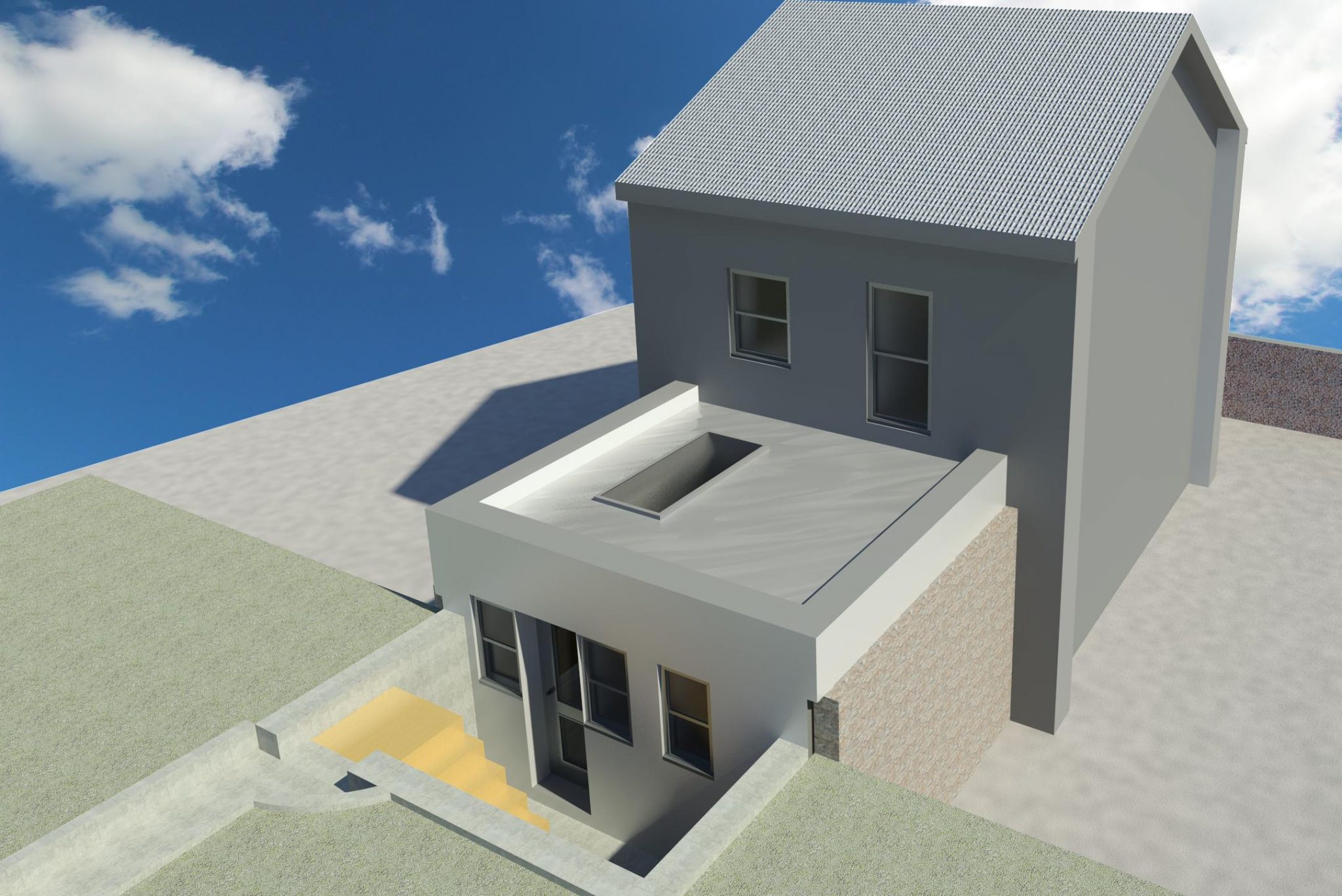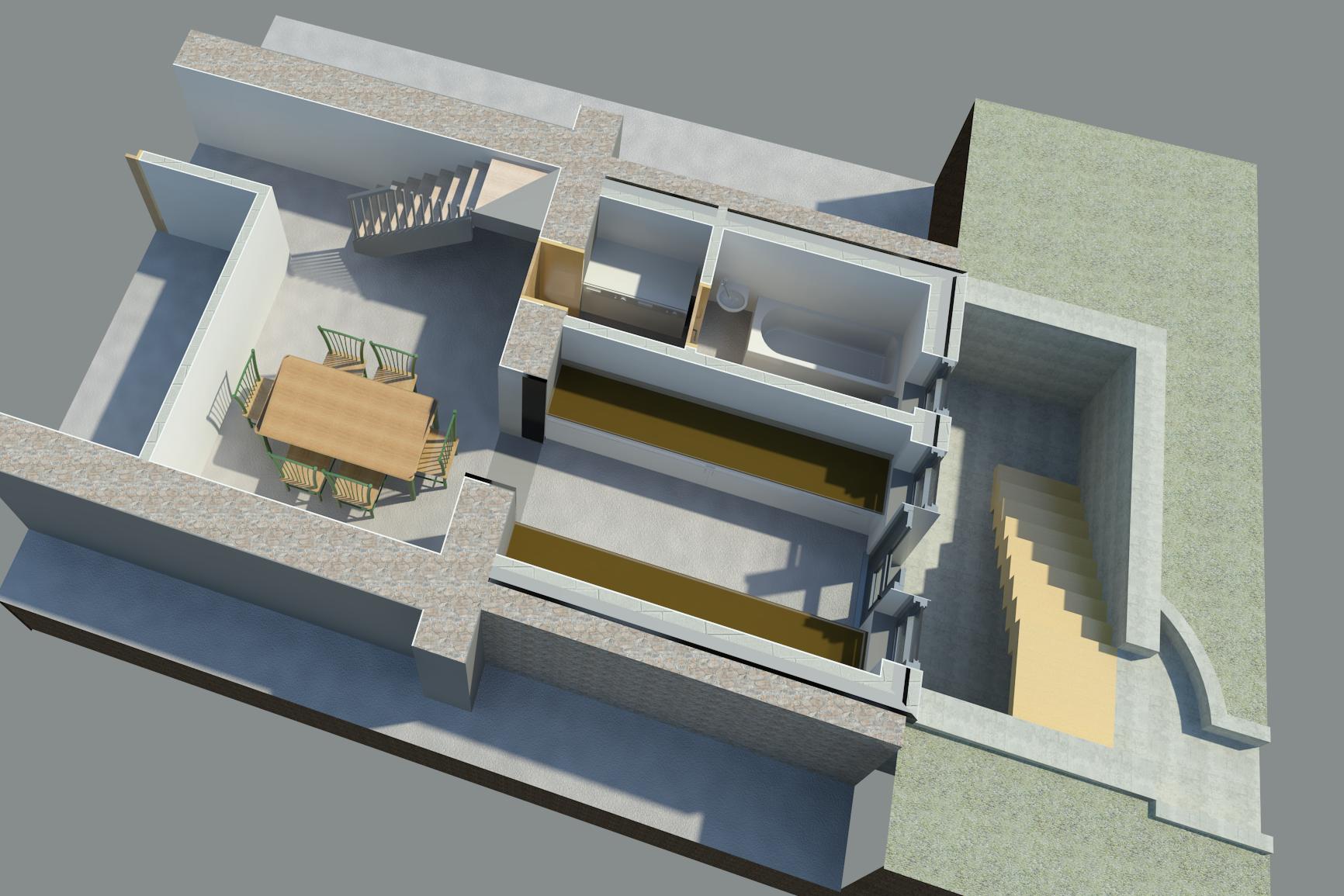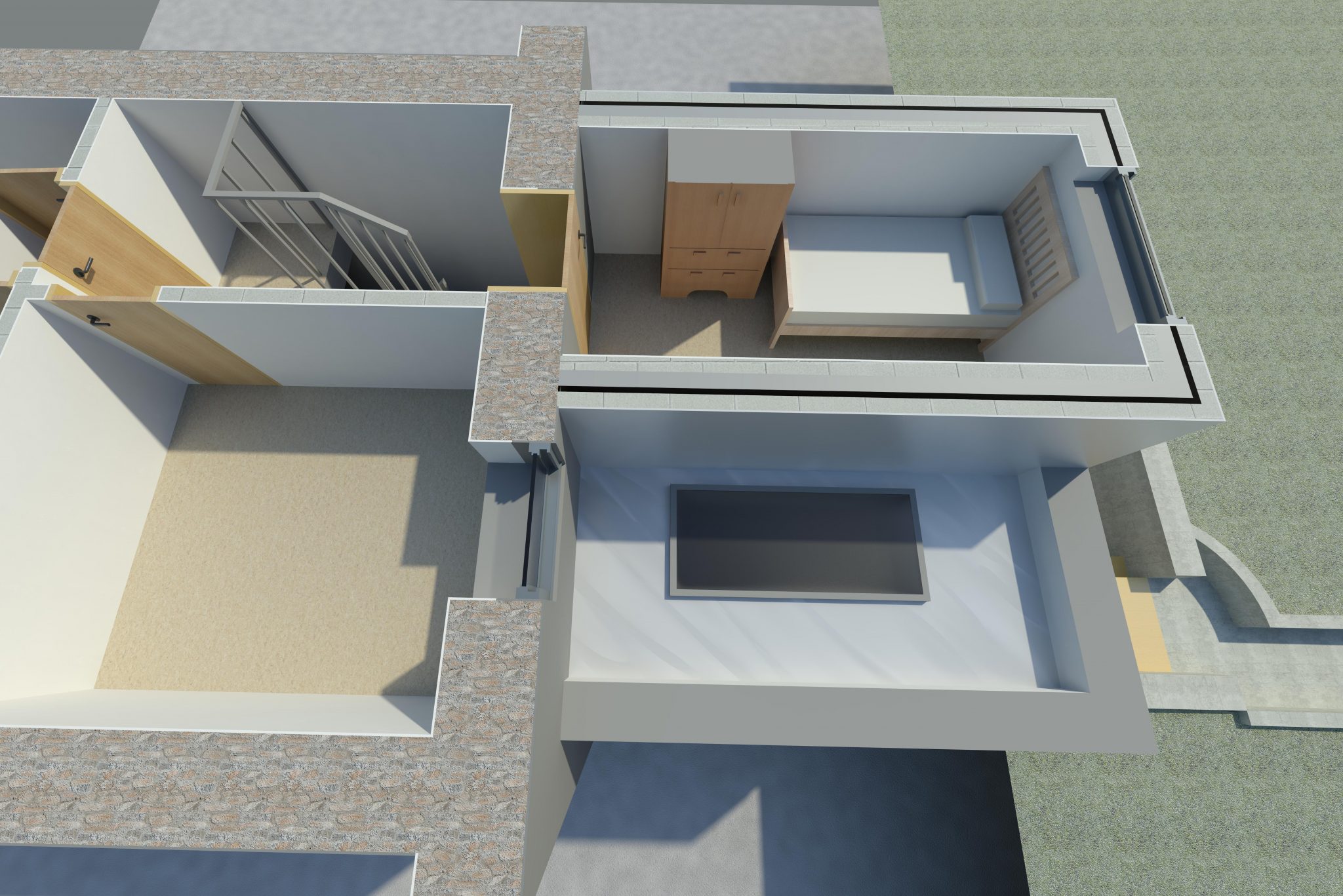 Home Extension in Cobh
Initial 18 square metre planning exempted development ground floor house extension in Cobh, County Cork. Phase one is a modern parapet style flat roof west facing extension to the rear of a terrace house. Site constraints required the removal of an old retaining wall, excavation in to the back garden to gain extra living space and paved external area with new retaining wall and stepped access to the existing garden level. The existing kitchen has been reconfigured to an open plan kitchen dining room, with new down stairs bathroom and utility room.
A second design was undertaken for phase 2 of the development for a future 11 square metre first floor bedroom extension. A full set of planning drawings were prepared for phase two so everything is in place to apply for planning when extra space is required to suit the needs of a growing young family.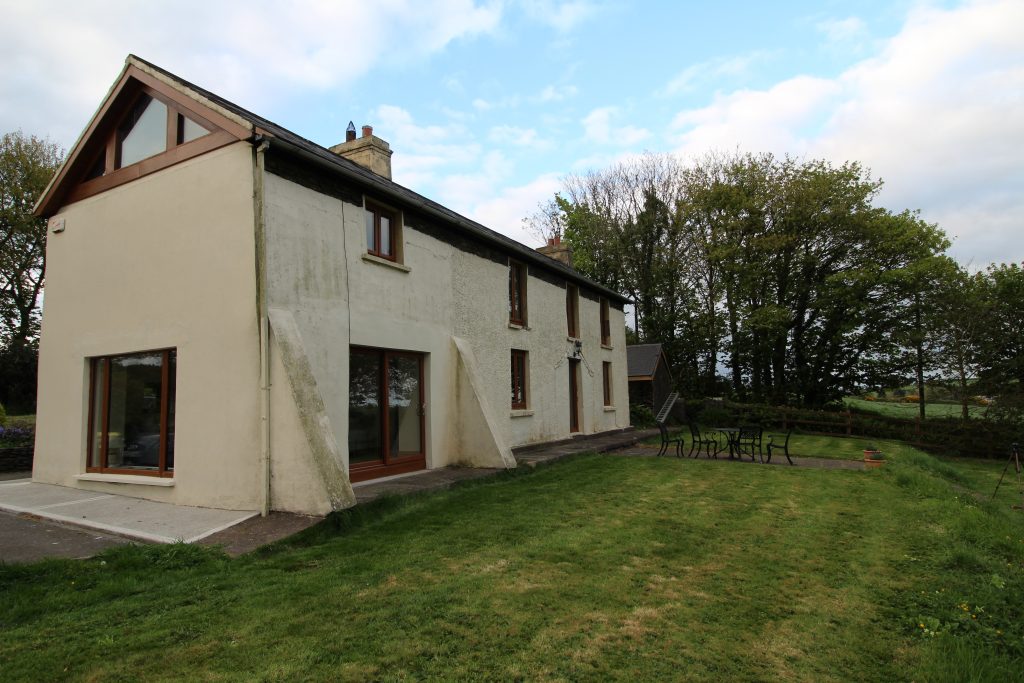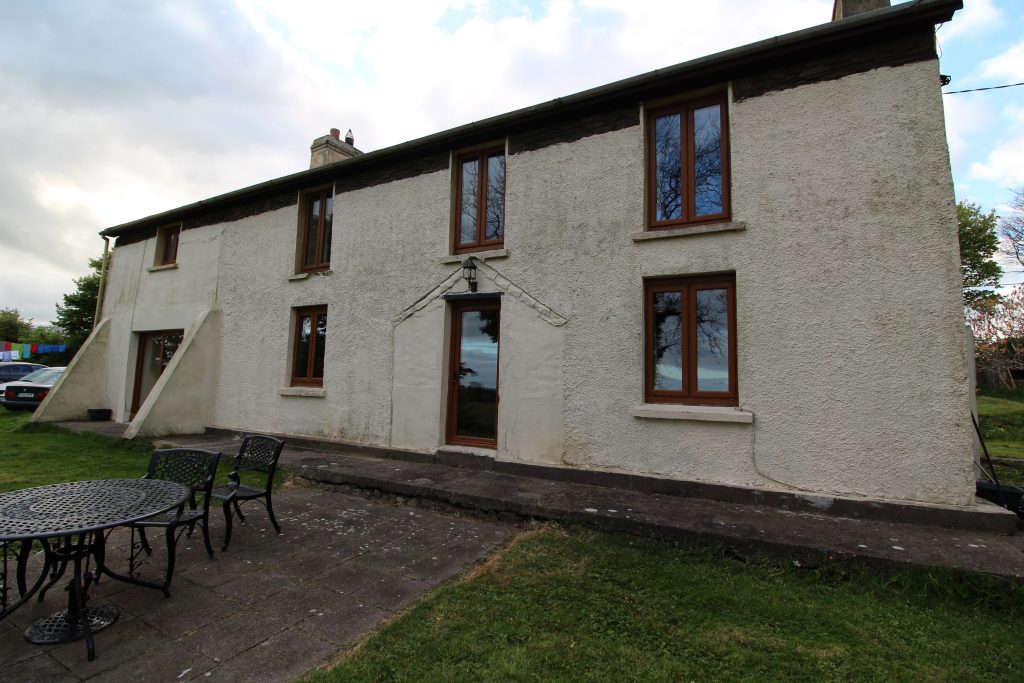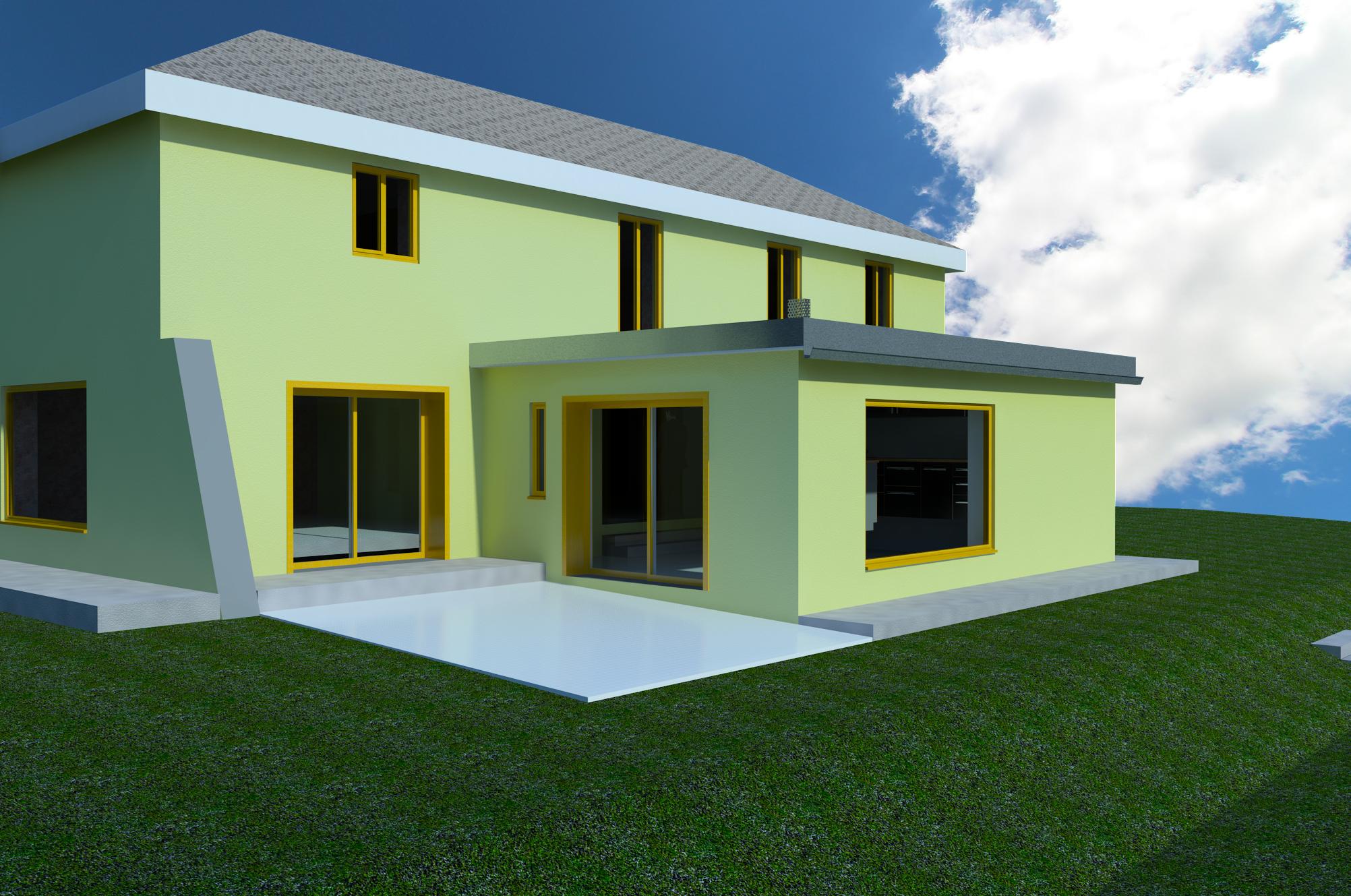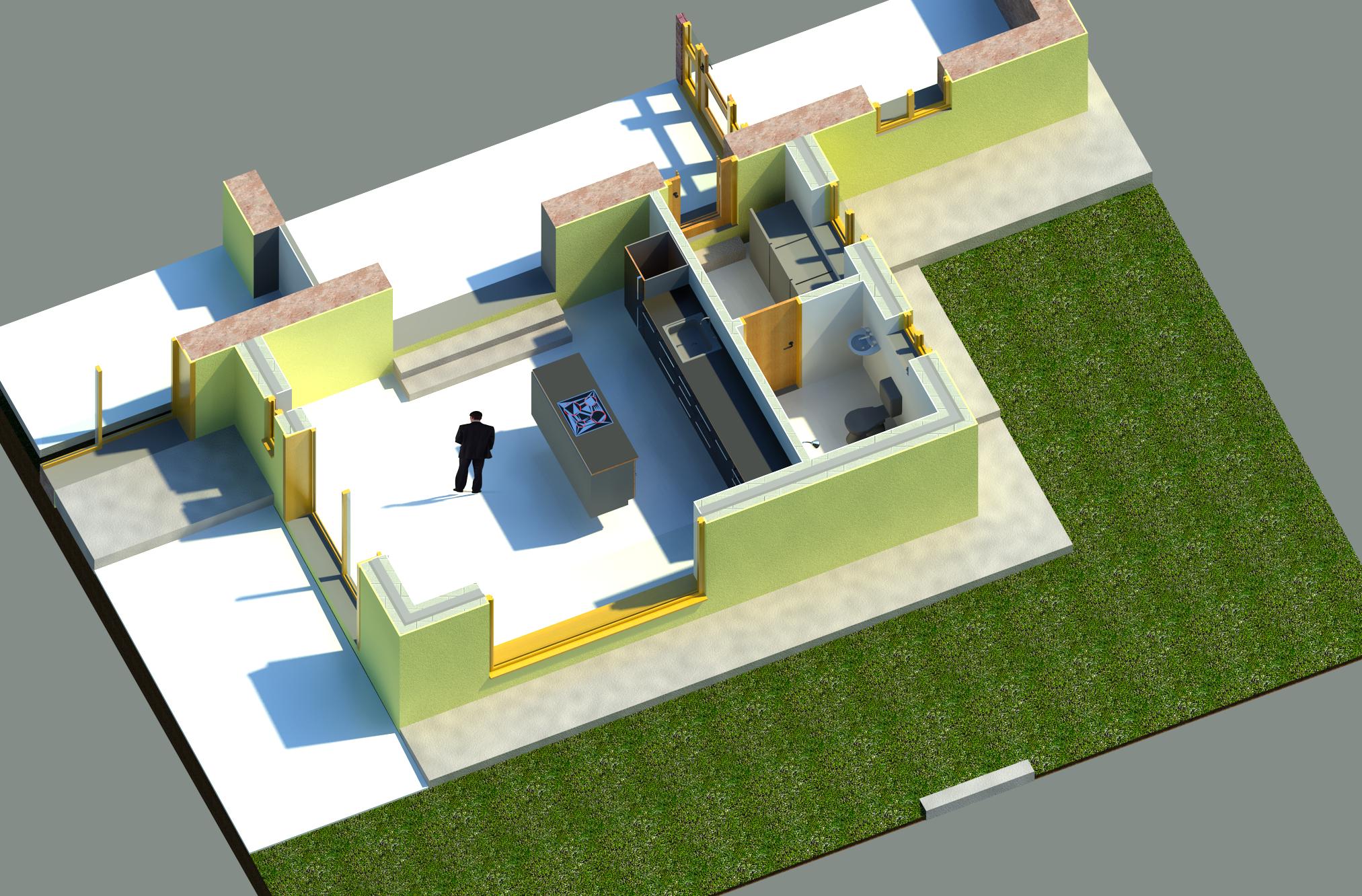 Home Extension in Ovens
40 square metre planning exempted development house extension in Ovens, County Cork. Contemporary flat roof extension to the rear of a traditional farm house. The layout includes a step down into a new lower level kitchen area with high ceiling. Large full panel south facing windows to flood the kitchen with natural light, wet room and utility room. Overhanging flat roof construction finished with dark aluminium facia boards.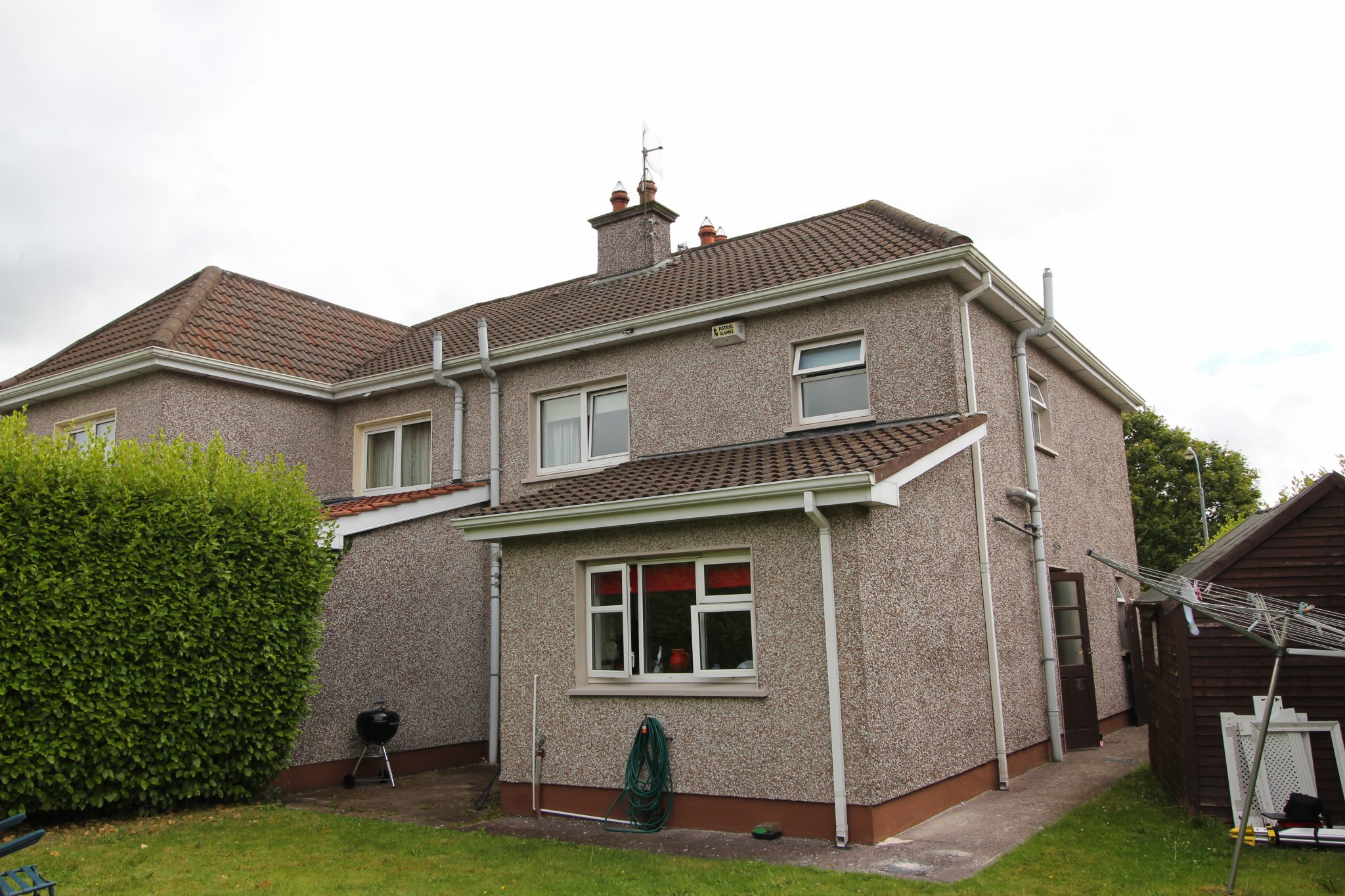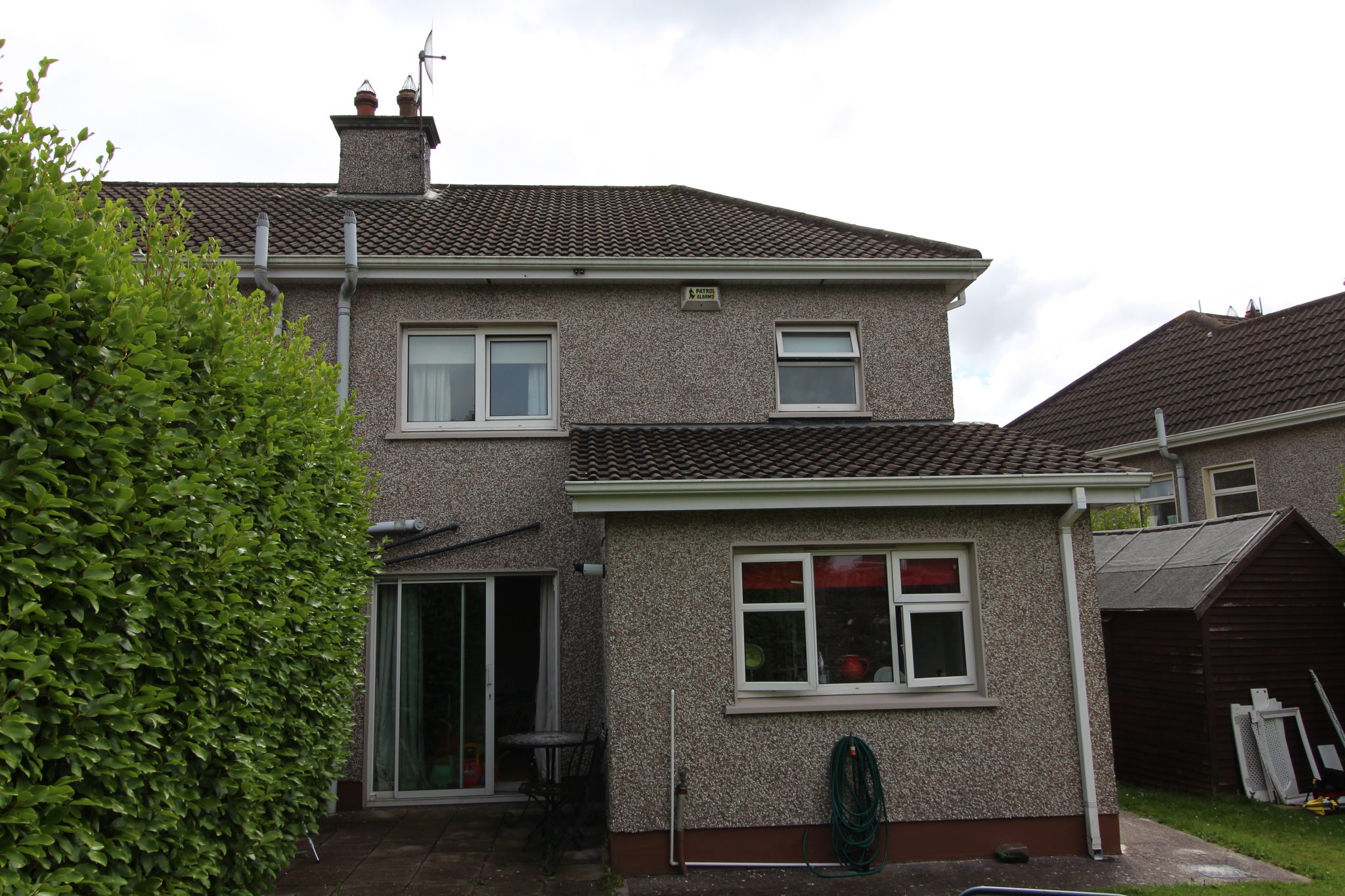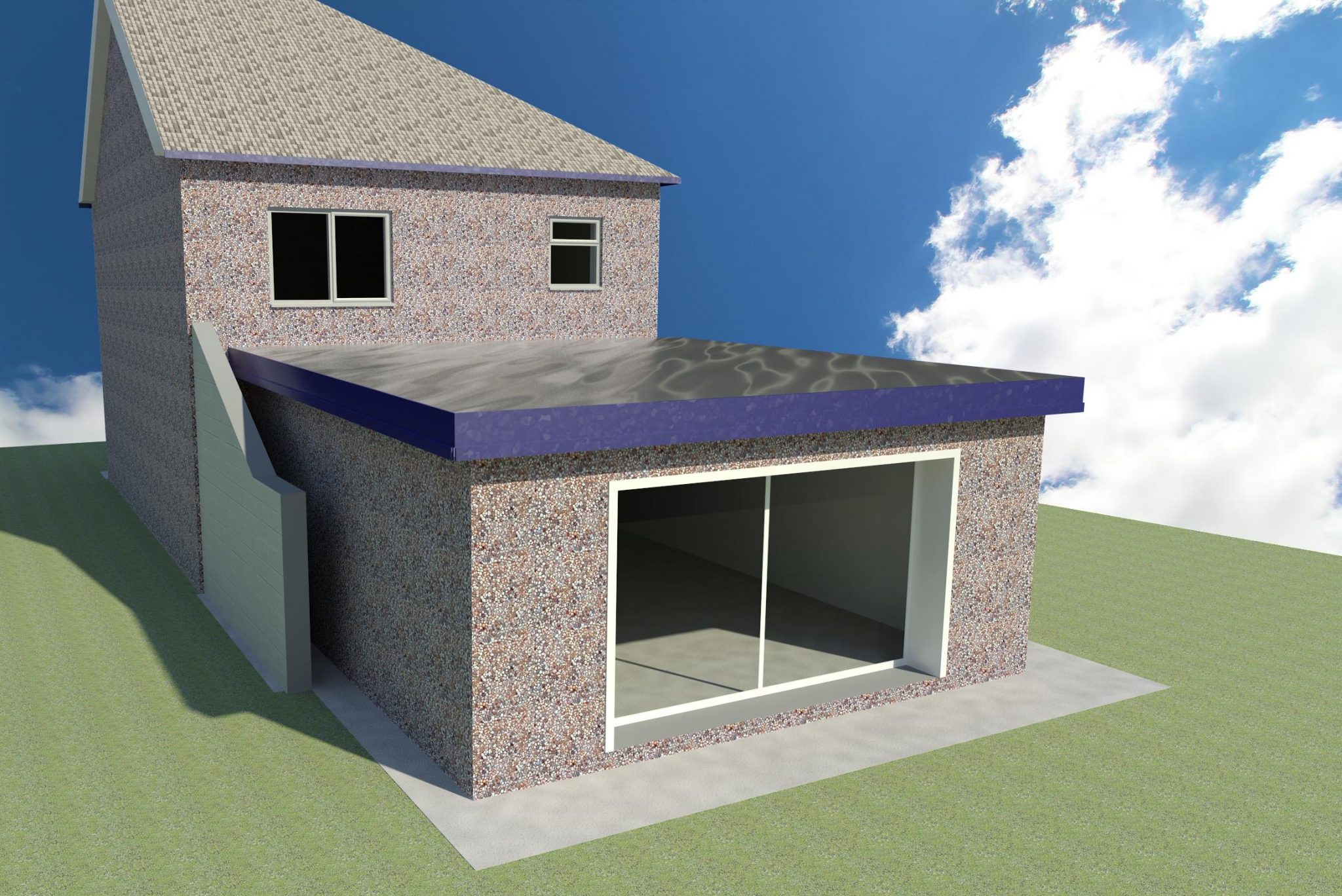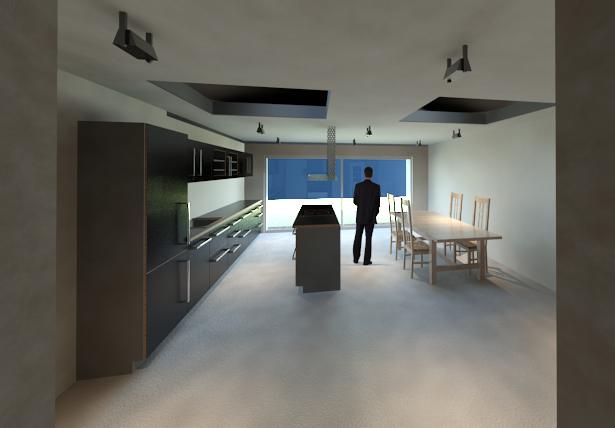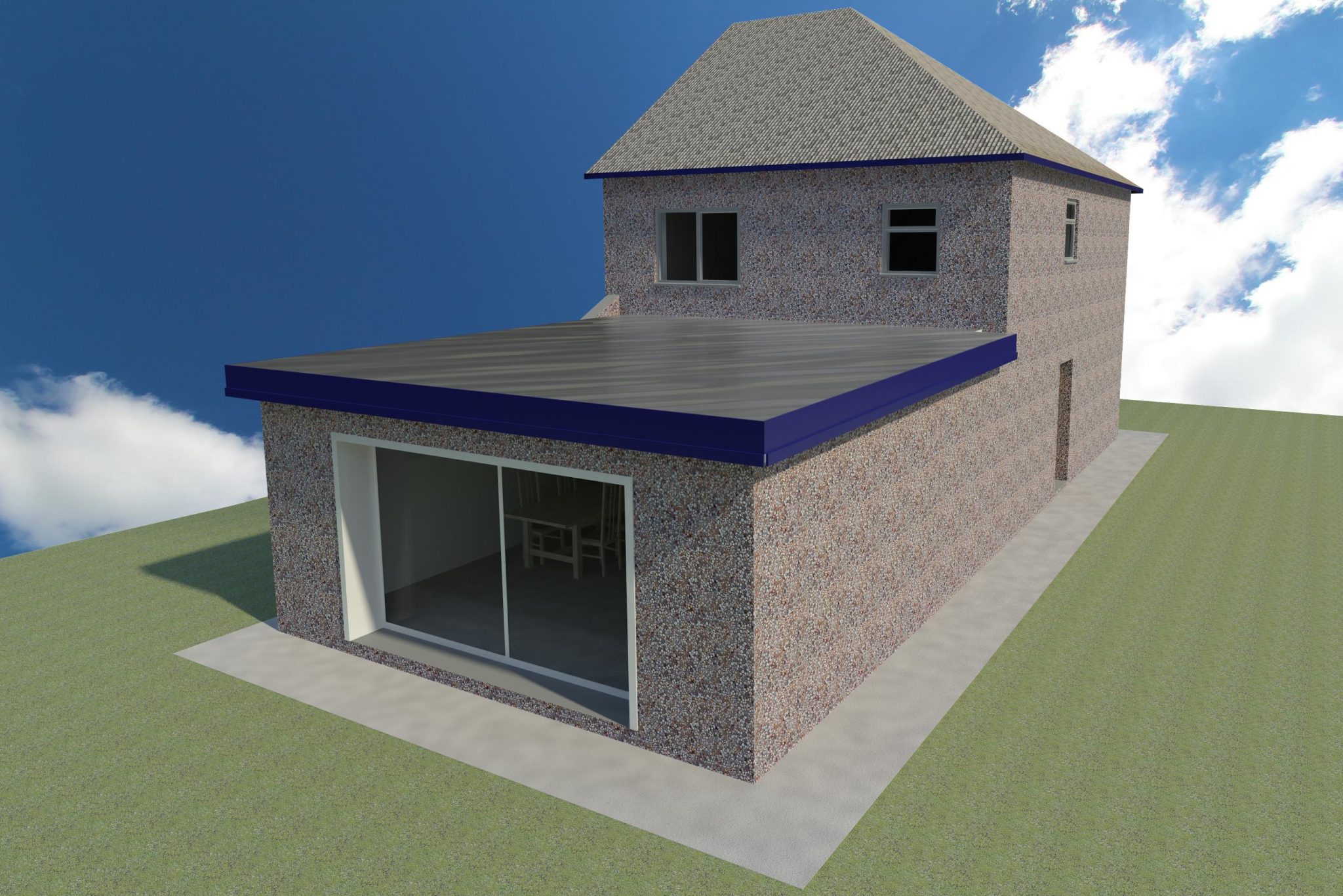 House Extension in Montenotte
Planning exempt 29 square metre home extension in Montenotte, Cork. Overhanging flat roof extension with dark aluminium facia boards and pebble dashed finished to match the style of the existing dwelling. Large double pane west facing slider door to let in the evening sunlight. New spacious kitchen dining room and extended utility room to meet the requirements of family life.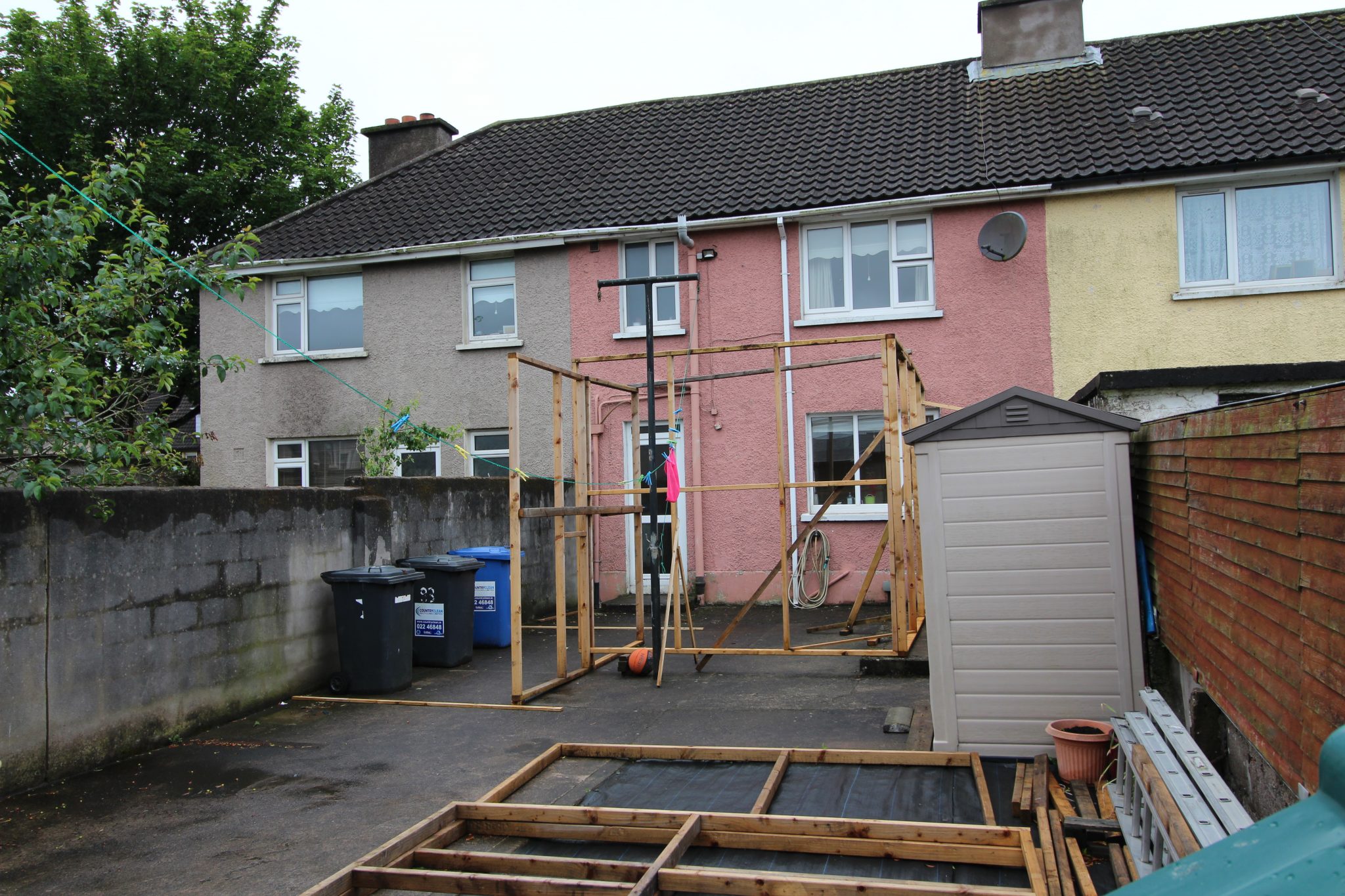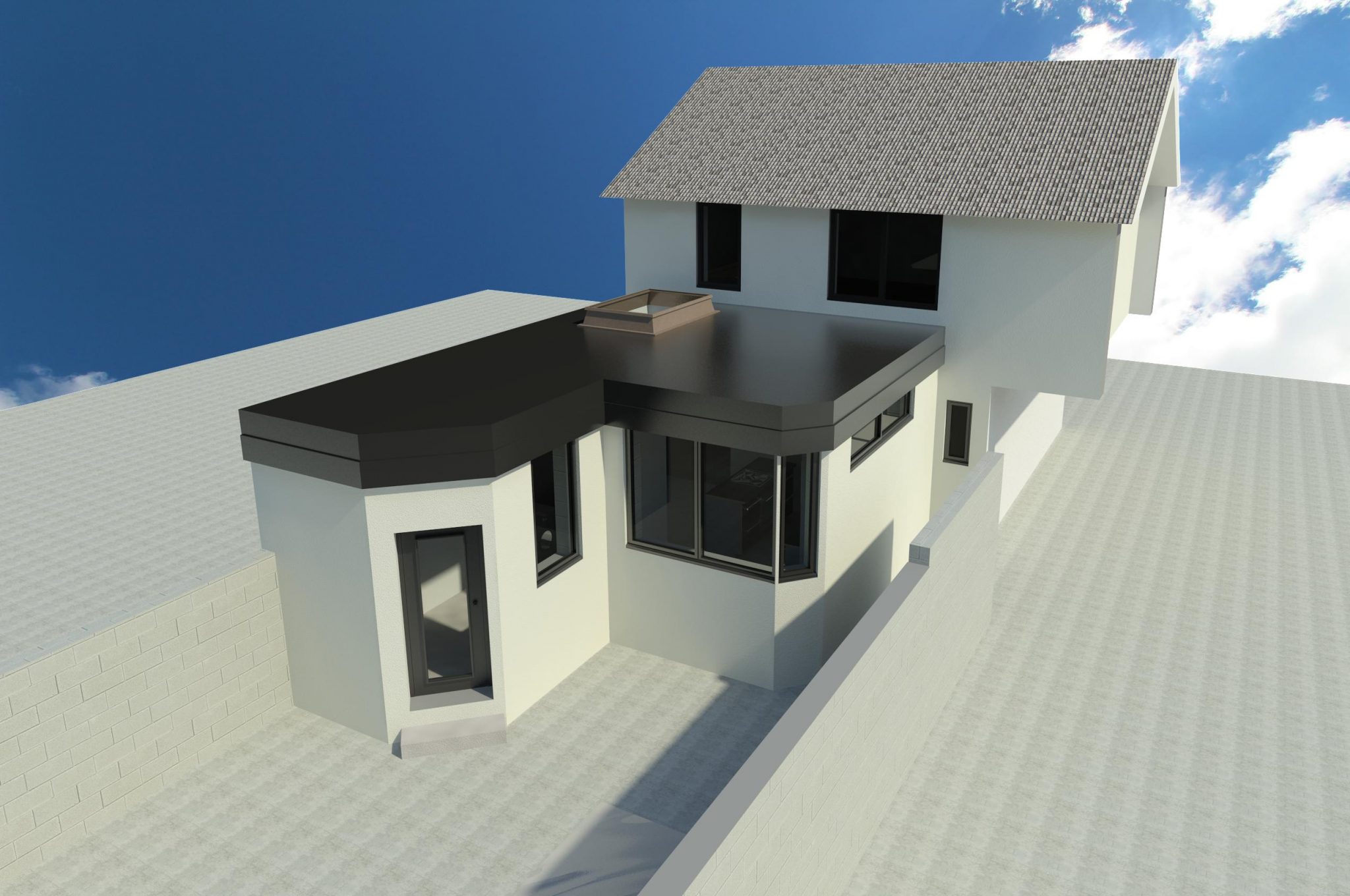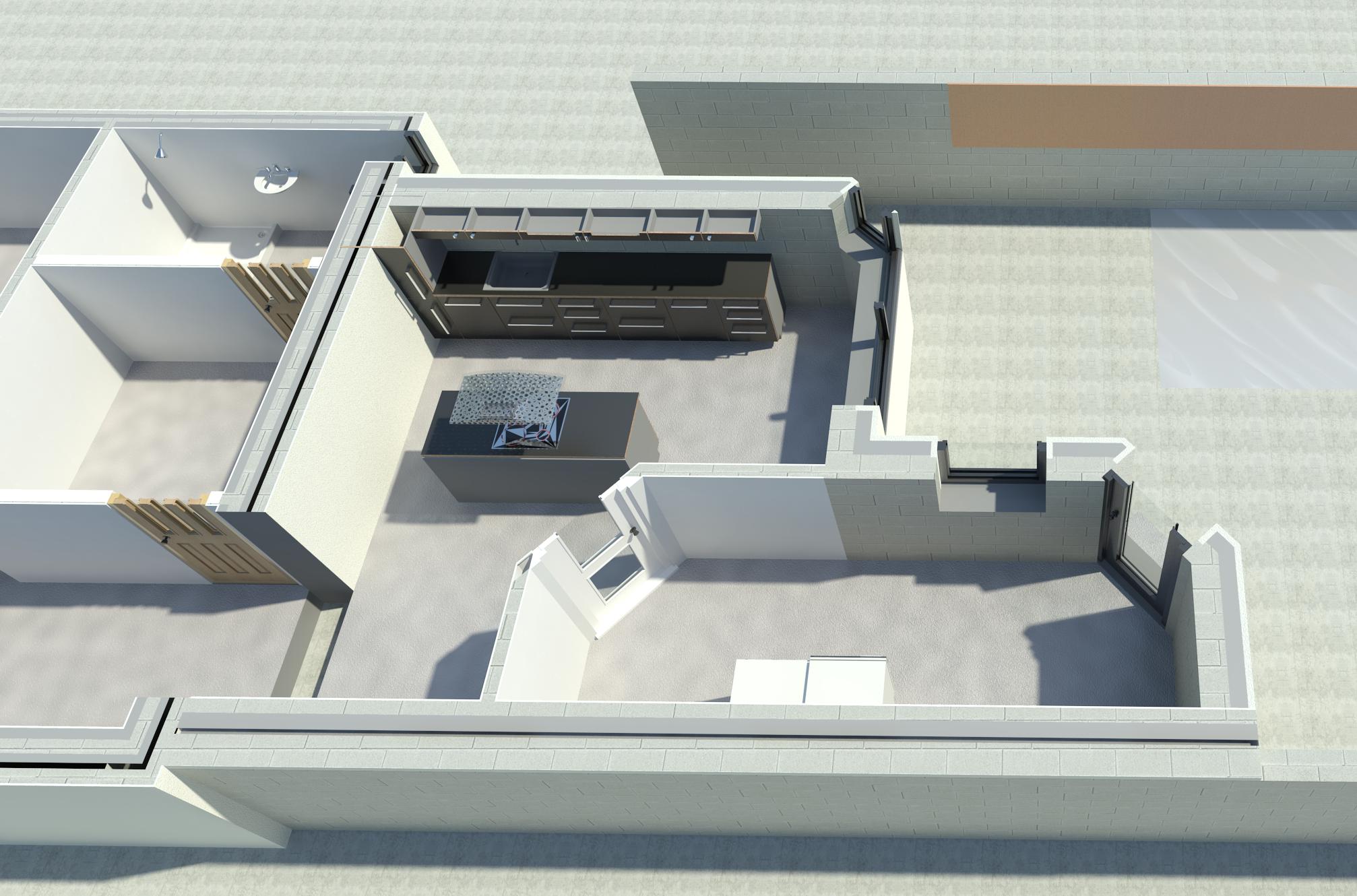 House Extension in Gurranabraher
Planning exempt 32 square metre development in Gurranabraher, Cork. Modern west facing flat roof extension to the rear elevation of terrace house. New kitchen with high ceiling to give a spacious feel and large full height windows and roof light. Side slot window above eye level to look directly at the sky. There is a new utility room to the side which exists to the back garden. The new extension and rear of existing dwelling will have an externally insulated façade with a render finish.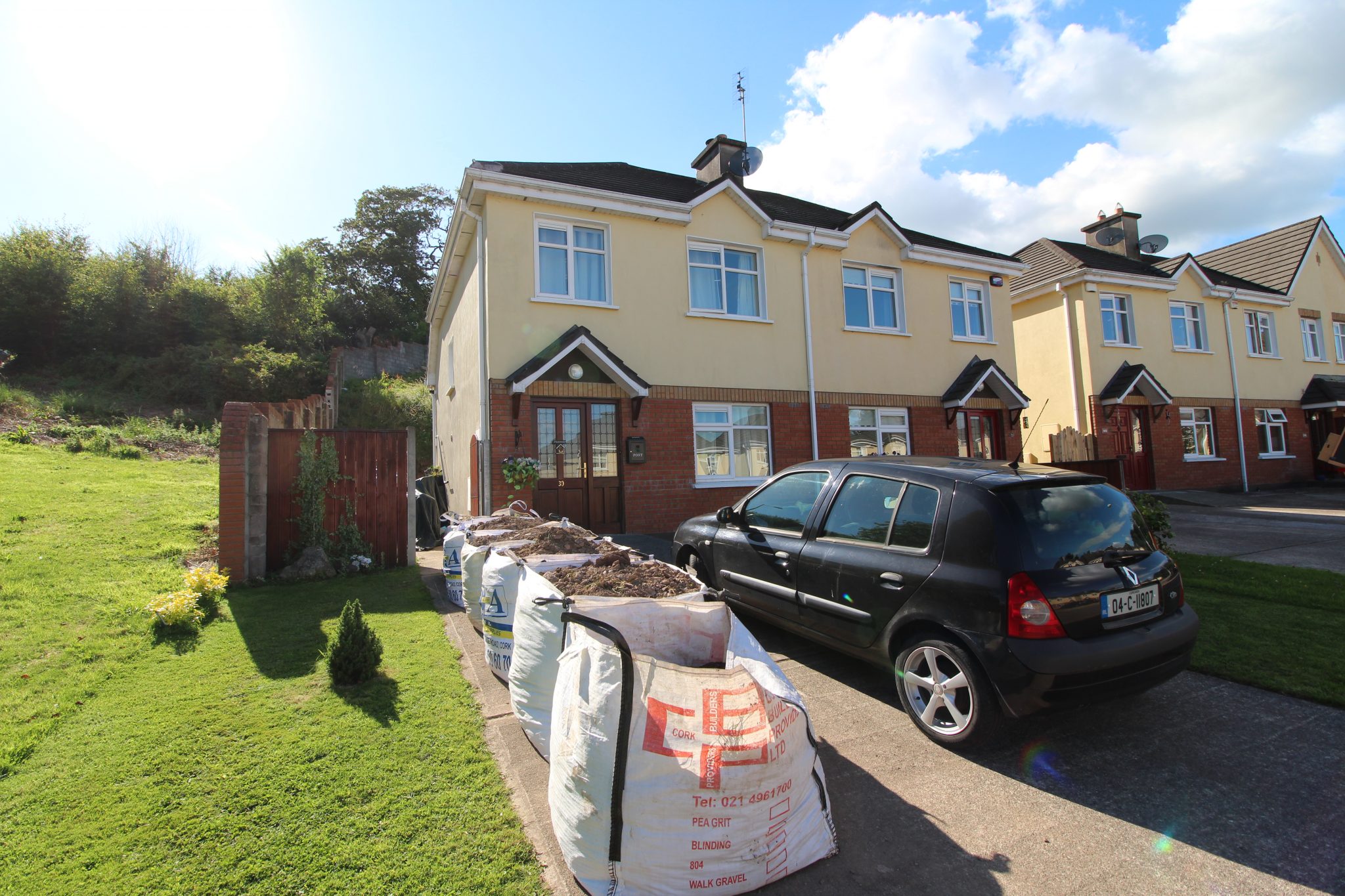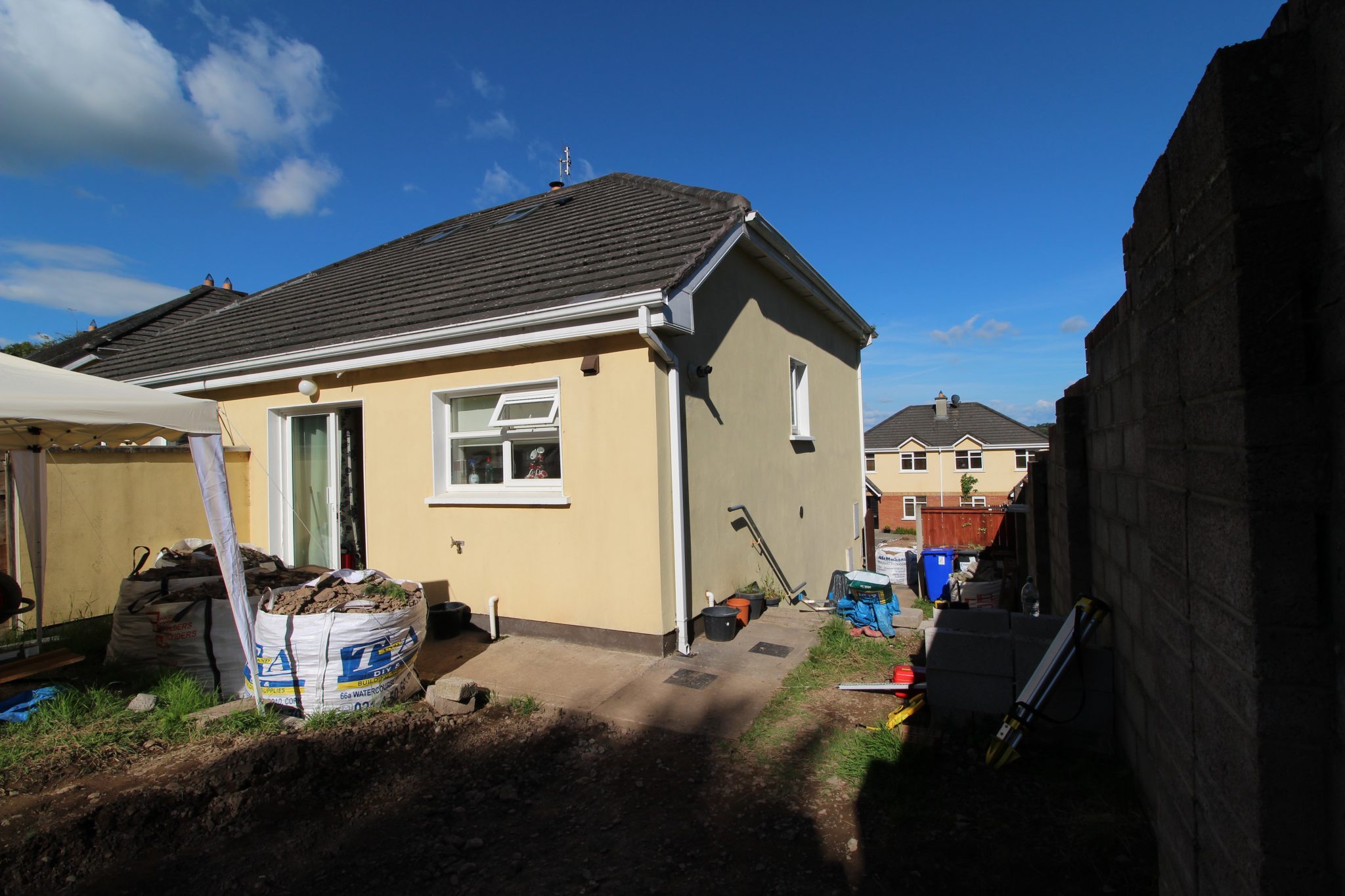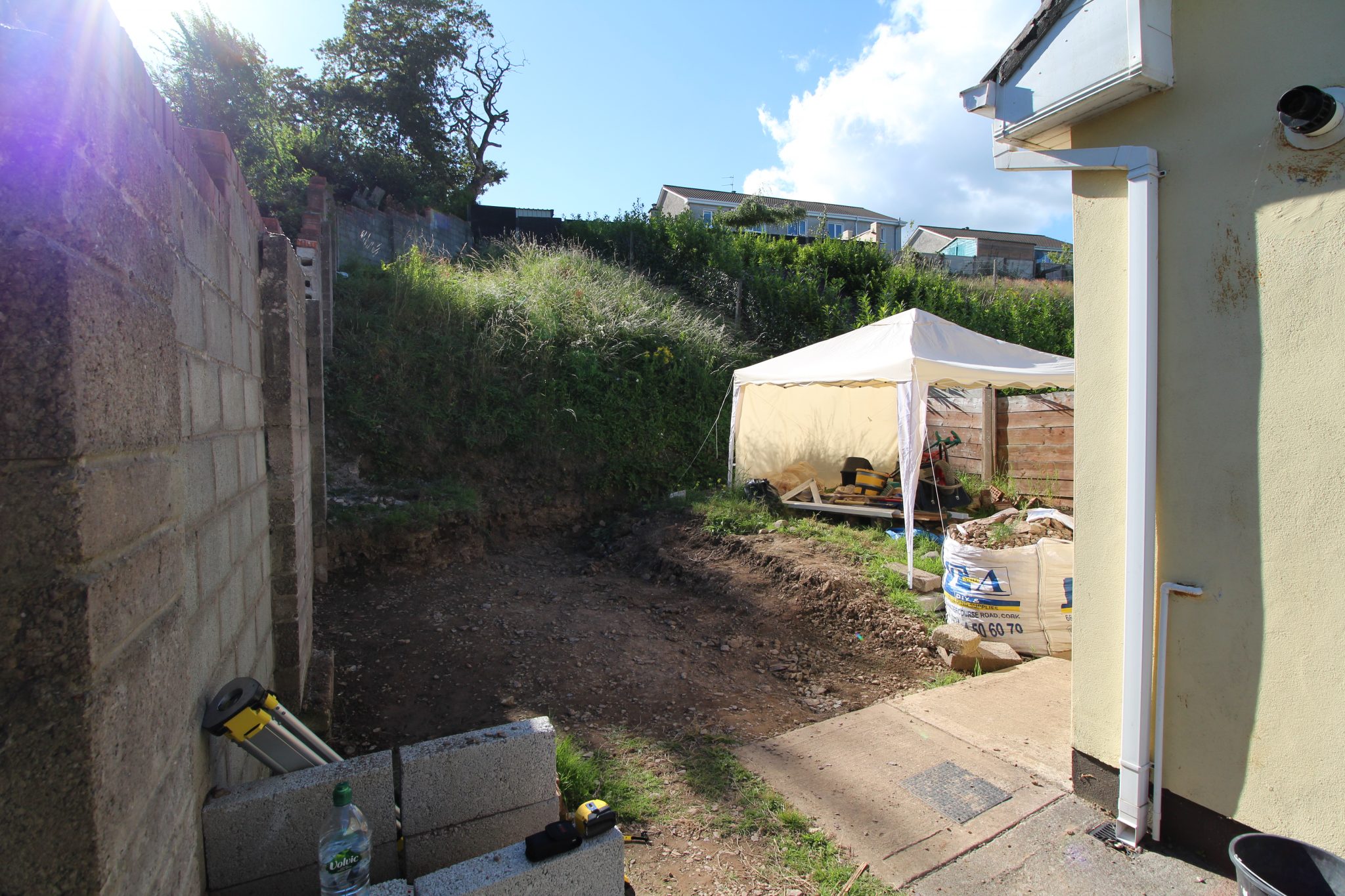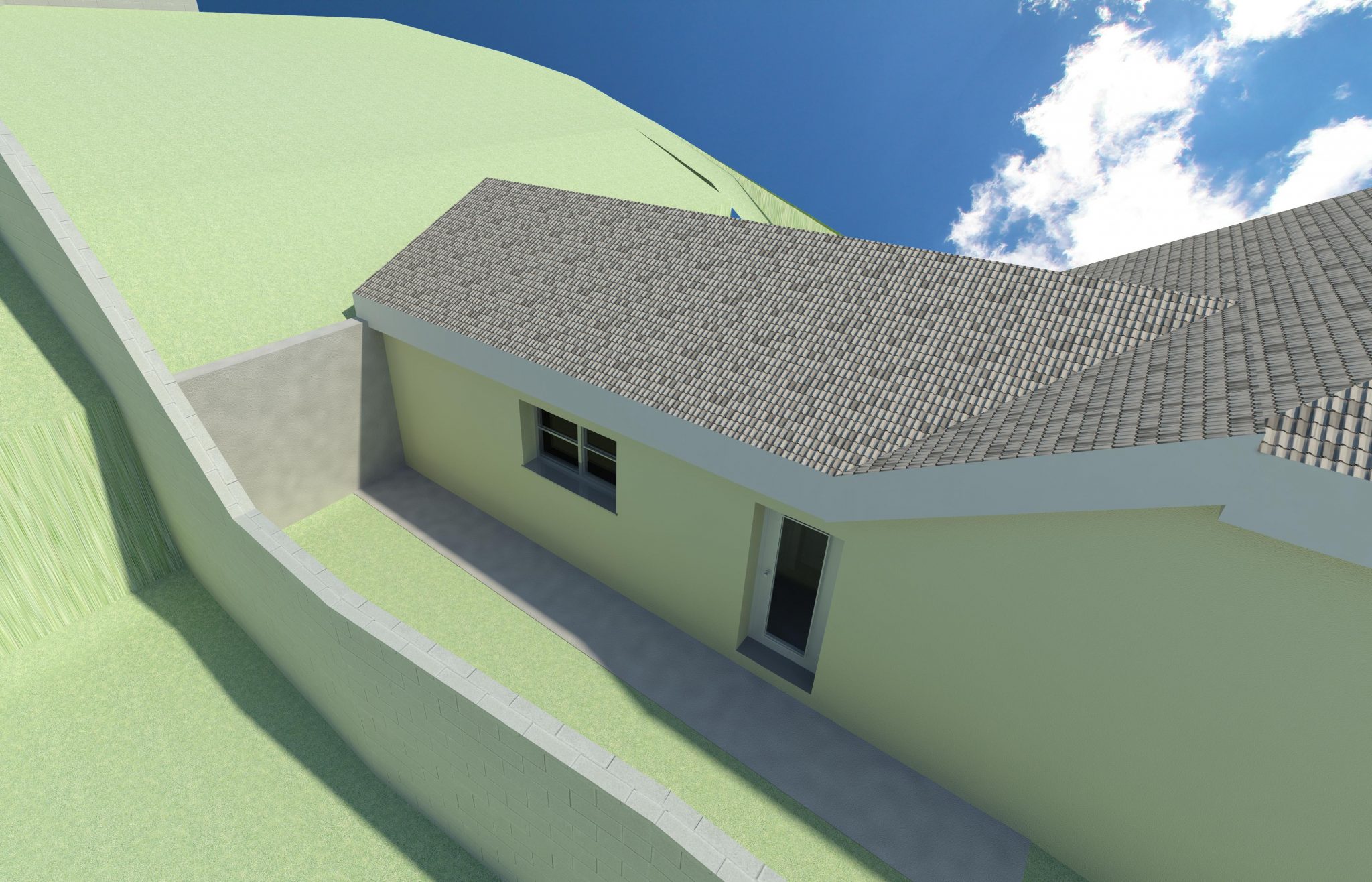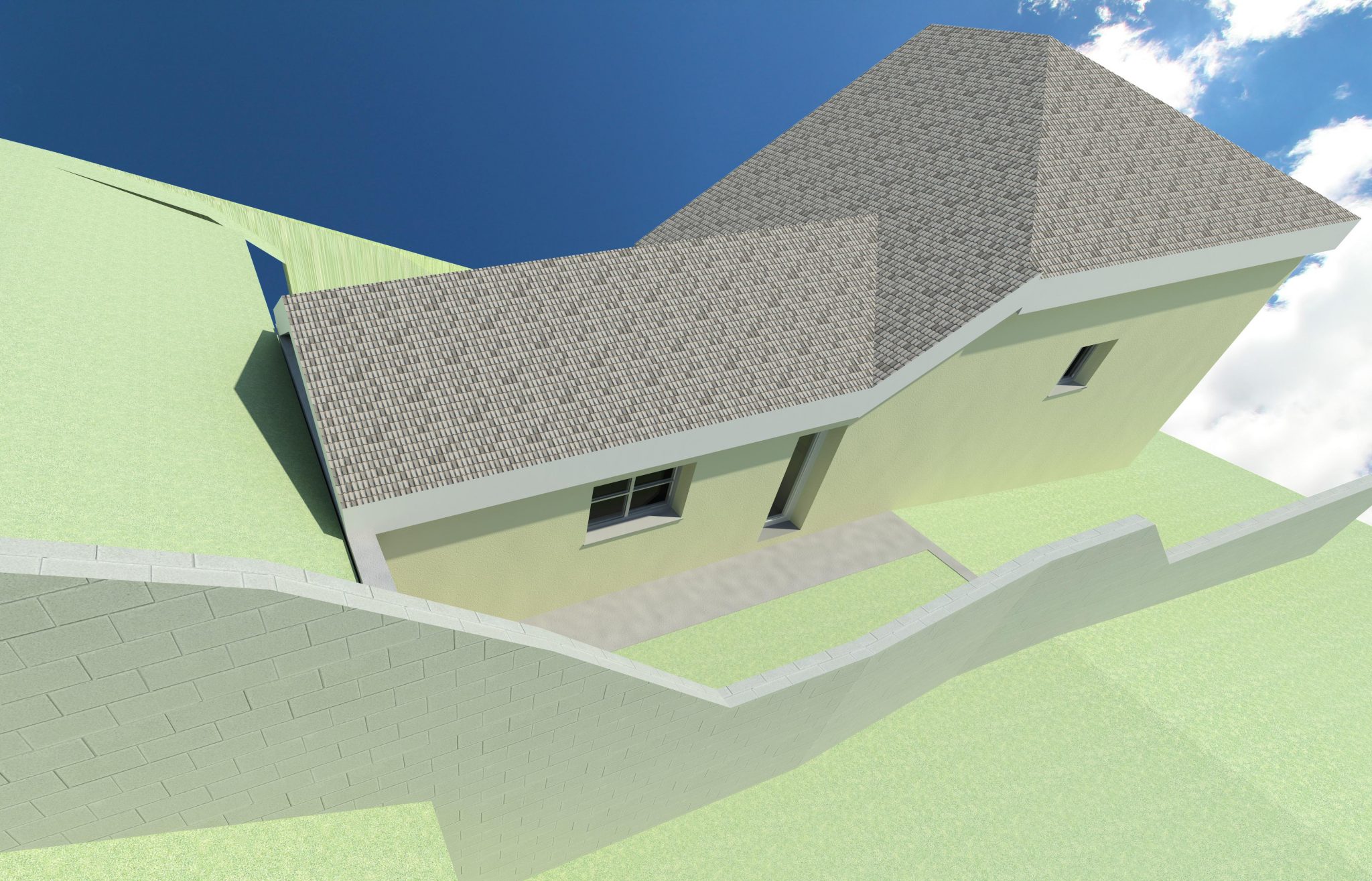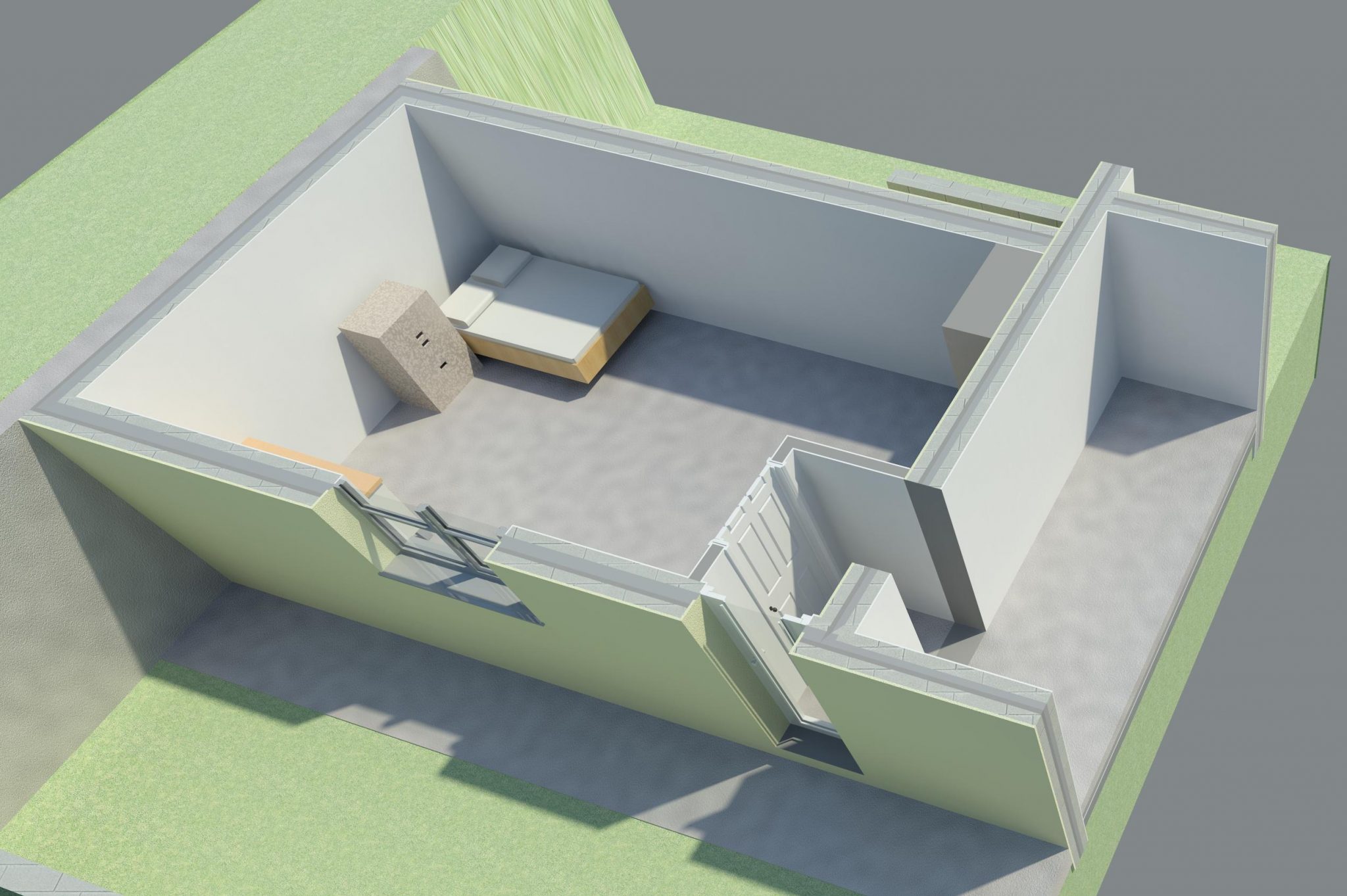 Home Extension in Glanmine
37 square metre planning exempted development house extension in Glanmire, County Cork. Pitched roof extension to the rear of a semi-detached house with reconfigured exit to back garden and large bedroom with south facing window. An approximate 45 degree sloped back garden provided challenging site conditions which required extensive Structural Engineering and design. The sloped back garden was excavated and graded at 30 degrees to allow the construction of a rendered finished reinforced concrete retaining wall to act as the rear wall of the extension and provide new usable garden space. Phase 2 of the development will see the remaining sloped area excavated further with multiple terraced levels.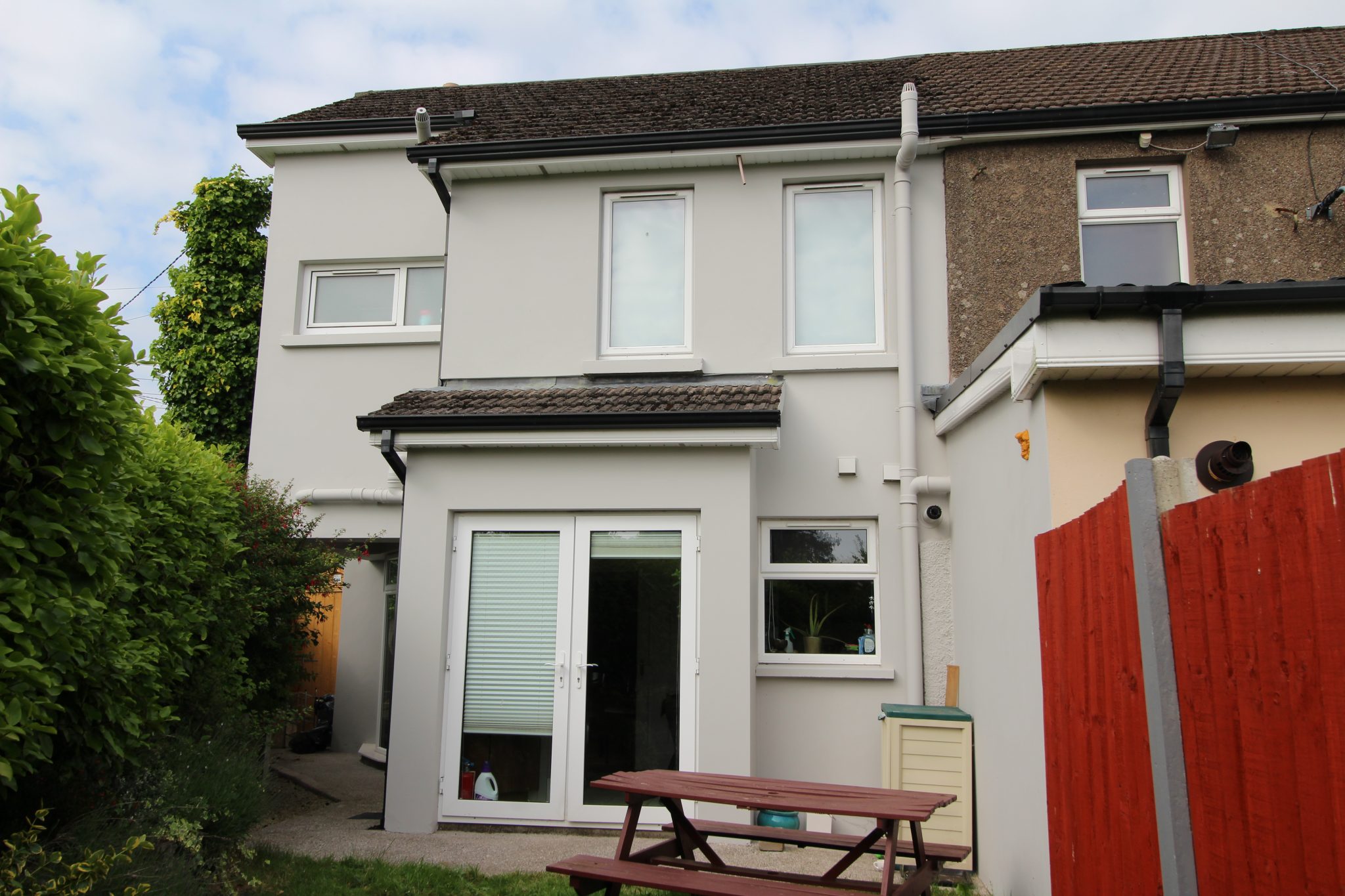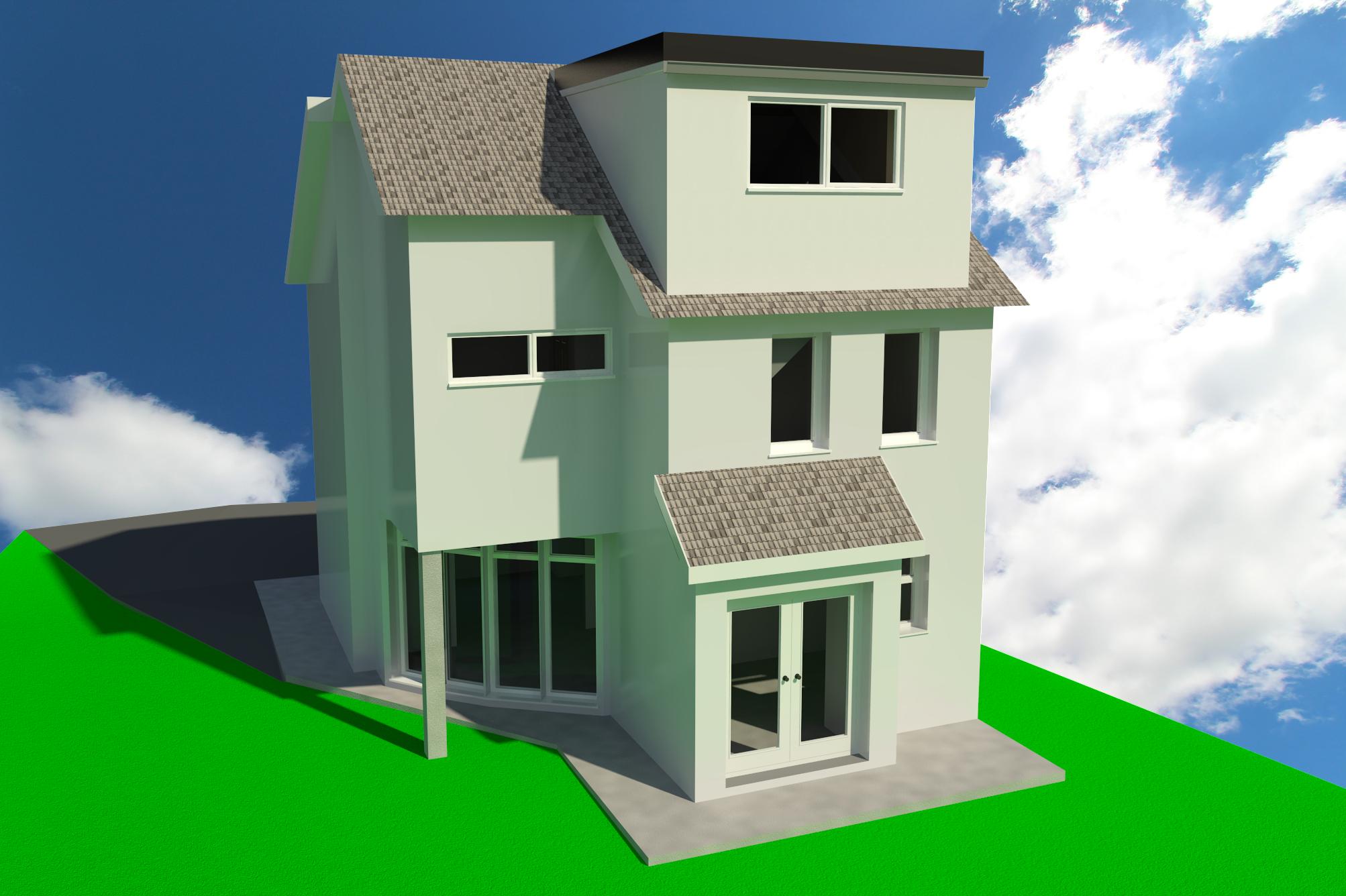 Attic Conversion House in Douglas
Attic conversion in Douglas, Cork, with flat roof south facing dormer window added to let in light and add extra head height. Rendered Timber frame walls to dormer window section with a smooth render finish to match existing dwelling.